FIRST FLAGSHIP CONCEPT STORE
THE BRAND IS PROUD TO ANNOUNCE ITS FIRST FLAGSHIP CONCEPT STORE OPENING DOORS IN NEW DELHI. THE STORE FEATURES AERONOT'S ENTIRE PERFUME COLLECTION PLUS NEW PRODUCTS.

THE STORE ALSO FEATURES AN IN HOUSE COFFEESHOP, THE AERONOT CAFE, AN EXCITING EXTENSION OF AERONOT.
INTRODUCING FINE FRAGRANCES
THE BRAND BEGAN ITS JOURNEY IN 2018 WITH AN AIM TO BRING HIGH QUALITY FRAGRANCES THROUGH A PALETTE OF IMPORTED EXOTIC INGREDIENTS. AFTER THE SUCCESS OF THE INITIAL DAYS, WE HAVE SINCE THEN FOCUSED SOLELY ON CREATING THE BEST SCENTS TO CREATE EXQUISITE ART TO EXHILIRATE YOUR OLFACTIVE SENSES AS YOU STEP ONBOARD A POETIC SCENT JOURNEY. MONTHS & MONTHS OF HARD WORK HAS BEEN PUT INTO CREATING THE EXQUISITE COLLECTIONS BEFORE YOU WITH A LOT MORE EXCITING PRODUCTS TO COME FORWARD!
CAN'T DECIDE? SHOP THE ENTIRE ICONIC COLLECTION IN OUR EXQUISITELY CURATED DISCOVERY SET
EAU DE PARFUM | 4 X 10ML | 0.33 FL.OZ.
Regular price
Rs. 1,699.00
Regular price
Rs. 1,699.00
Sale price
Rs. 1,699.00
Unit price
per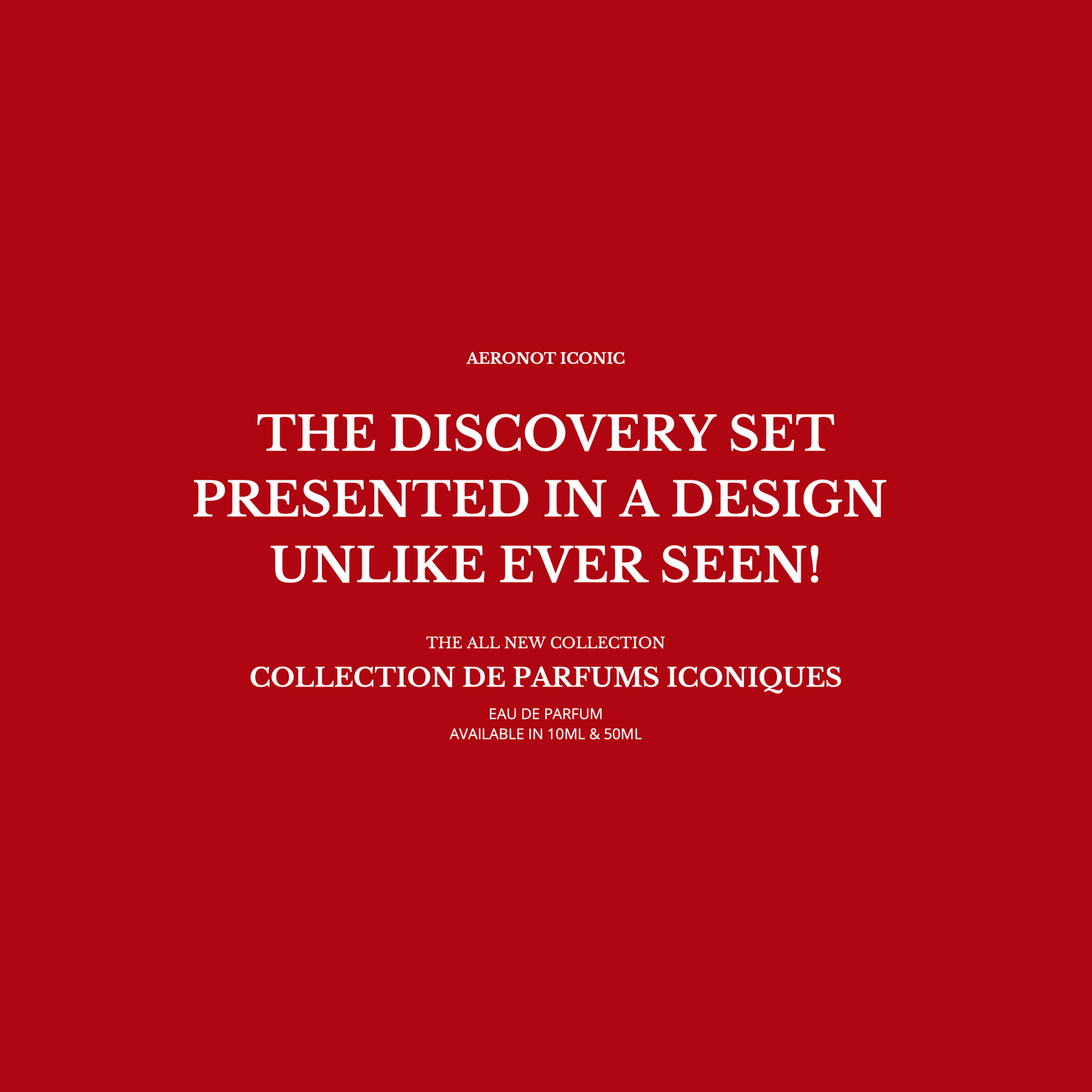 THE MOST AWAITED & REQUESTED DISCOVERY SET IS NOW HERE!
THE EXCLUSIVE DISCOVERY SET IS NOW AVAILABLE FOR ORDER.
Regular price
Rs. 3,799.00
Regular price
Sale price
Rs. 3,799.00
Unit price
per