DUNES DE ZA'FARĀN 50ML
Regular price
Rs. 3,999.00
Regular price
Rs. 3,999.00
Sale price
Rs. 3,999.00
Unit price
per
Sale
Sold out
Dunes de za'farān is a blend of rich saffron, sweet raspberries, rose, smoky leather, black violet, grapefruit & myrrh.

The initial shower of saffron is met together by the sweetness of raspberry & the bright citrusy freshness of the grapefruit while in the midst, smoky leather, soft violet and earthy myrrh plunges the scent onto a mysterious path, smooth yet sophisticated.

Notes

Top: saffron, raspberry
Heart: rose, leather, grapefruit
Base: blackviolet, myrrh

Details

50ml | 1.69 fl.oz.
eau de parfum
unisex fragrance
made in india

A sample of The Might of Africa is included within the package.
Status: In Stock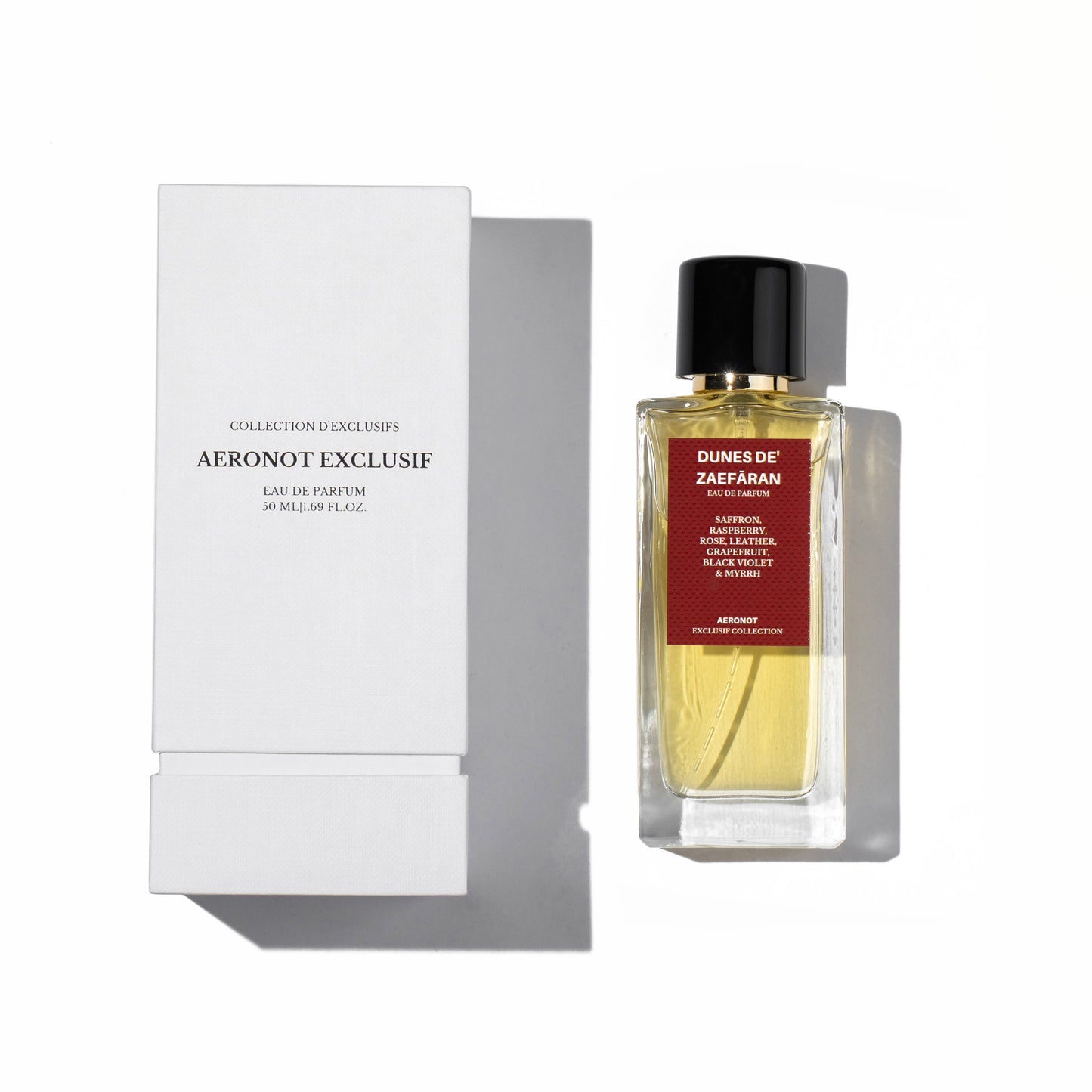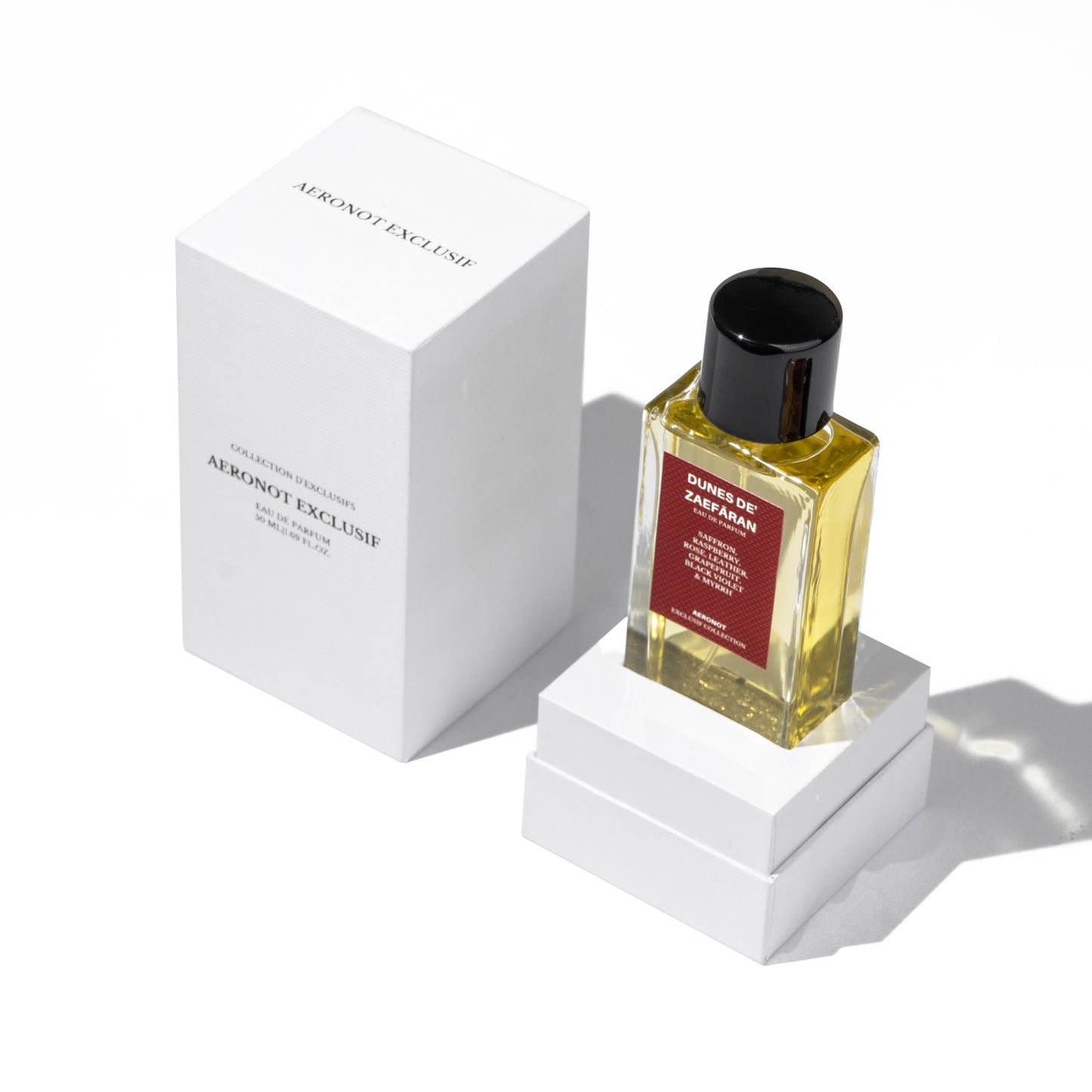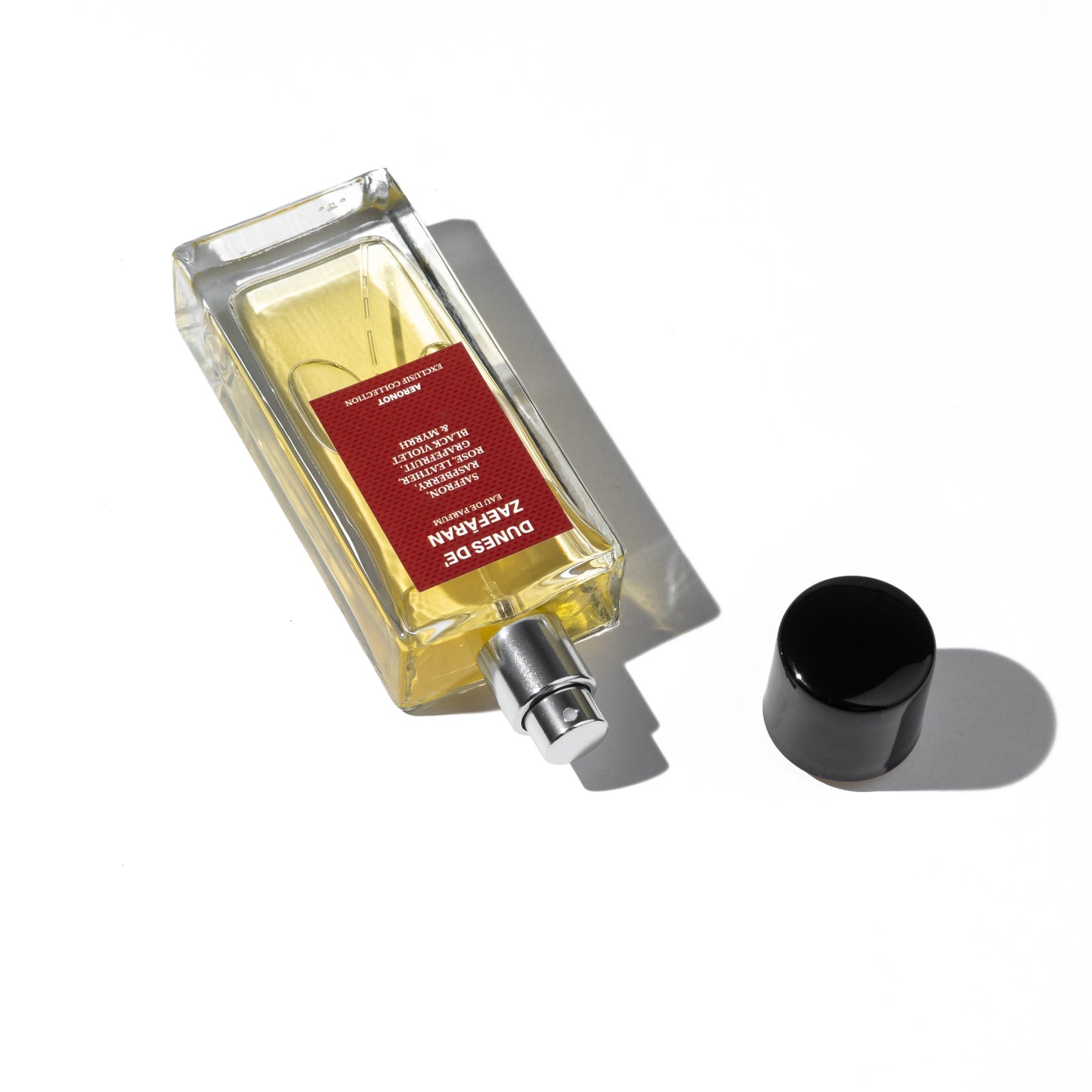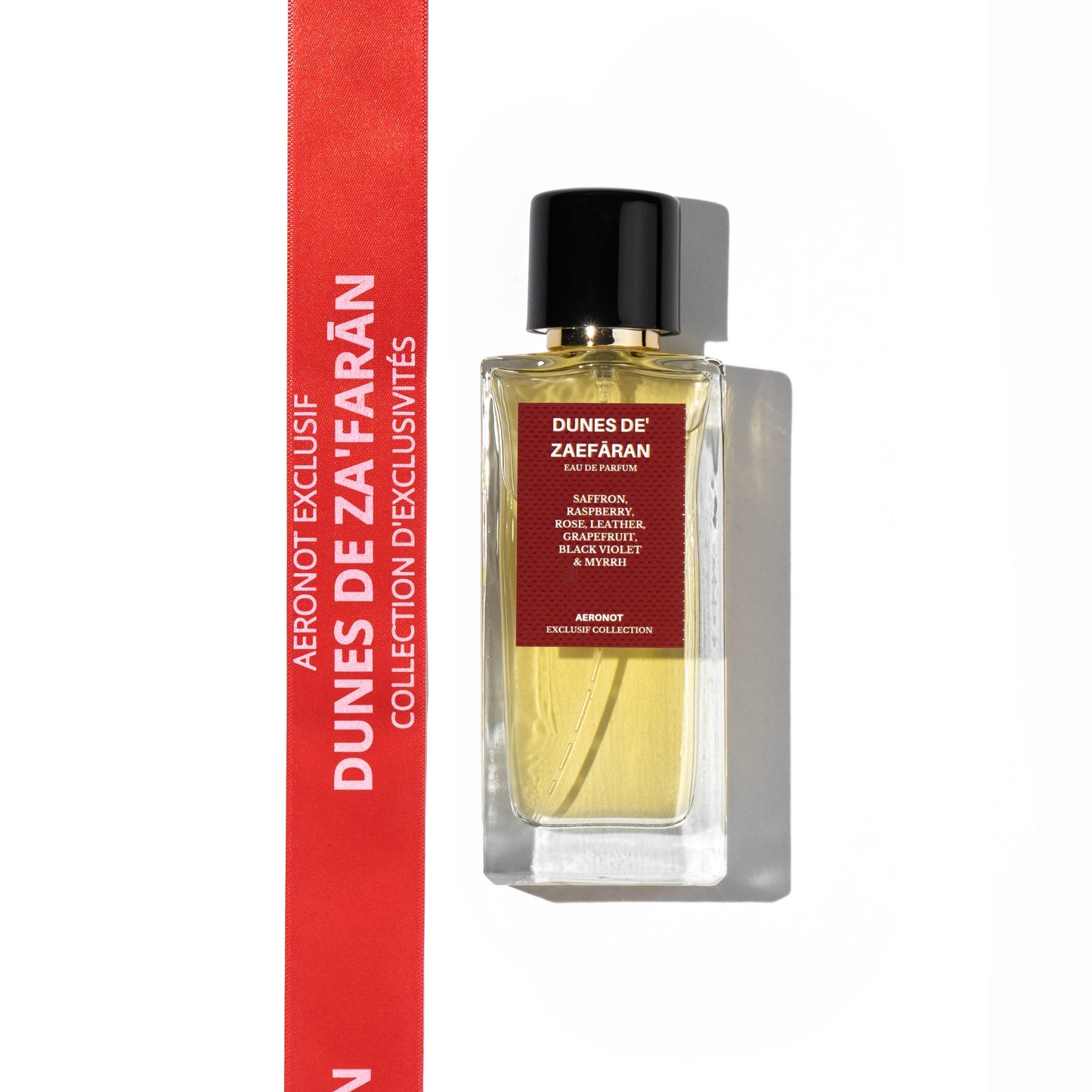 THE FRAGRANCE IMAGINES A RICH BED OF SAFFRON DUNES, STRETCHED INTO THE HORIZON, RED DUST SHIMMERING LIKE SPICE OVER THE DESERT. A MAJESTIC PANORAMA GIFTED BY THE GODS.
DUNES DE ZA'FARĀN
EAU DE PARFUM
A MYSITCAL BITTER SWEET FRAGRANCE THAT TRANSPORTS YOU TO A RELIC OF A TIME GONE BY. A SPHINXLIKE MYSTERIOUS AURA SURROUNDING YOU AS YOU STAND IN A RED DESERT FOR A THOUSAND YEARS OF CHANGING TOPOGRAPHY UNCOVERS BEFORE YOU.
Smell is too sweet
I was in love with the contents of the perfume but after receiving it was not so happy I would go with might of africa if I had to choose , dunes de zafran has better projection in the category, Aeronot is definitely doing a good job hoping to see more