THE MIGHT OF AFRICA 50ML
Regular price
Rs. 3,999.00
Regular price
Rs. 3,999.00
Sale price
Rs. 3,999.00
Unit price
per
Sale
Sold out
An ode to the rich heritage of africa, a scent filled with the richness of spices giving way to a warm, mighty & royal olfactive experience.

Embrace this magnificent fragrance which is a warm & spicy sweet blend of cardamom, nutmeg, black pepper & earthy tobacco with creamy cedar & vanilla poured from above.

Notes

Top: cardamom, nutmeg
Heart: black pepper, cinnamon
Base: vanilla, tobacco, cedarwood

Details

50ml | 1.69 fl.oz.
eau de parfum
unisex fragrance
made in india

A sample of Dunes de Za'farān is included within the package.

Status: In stock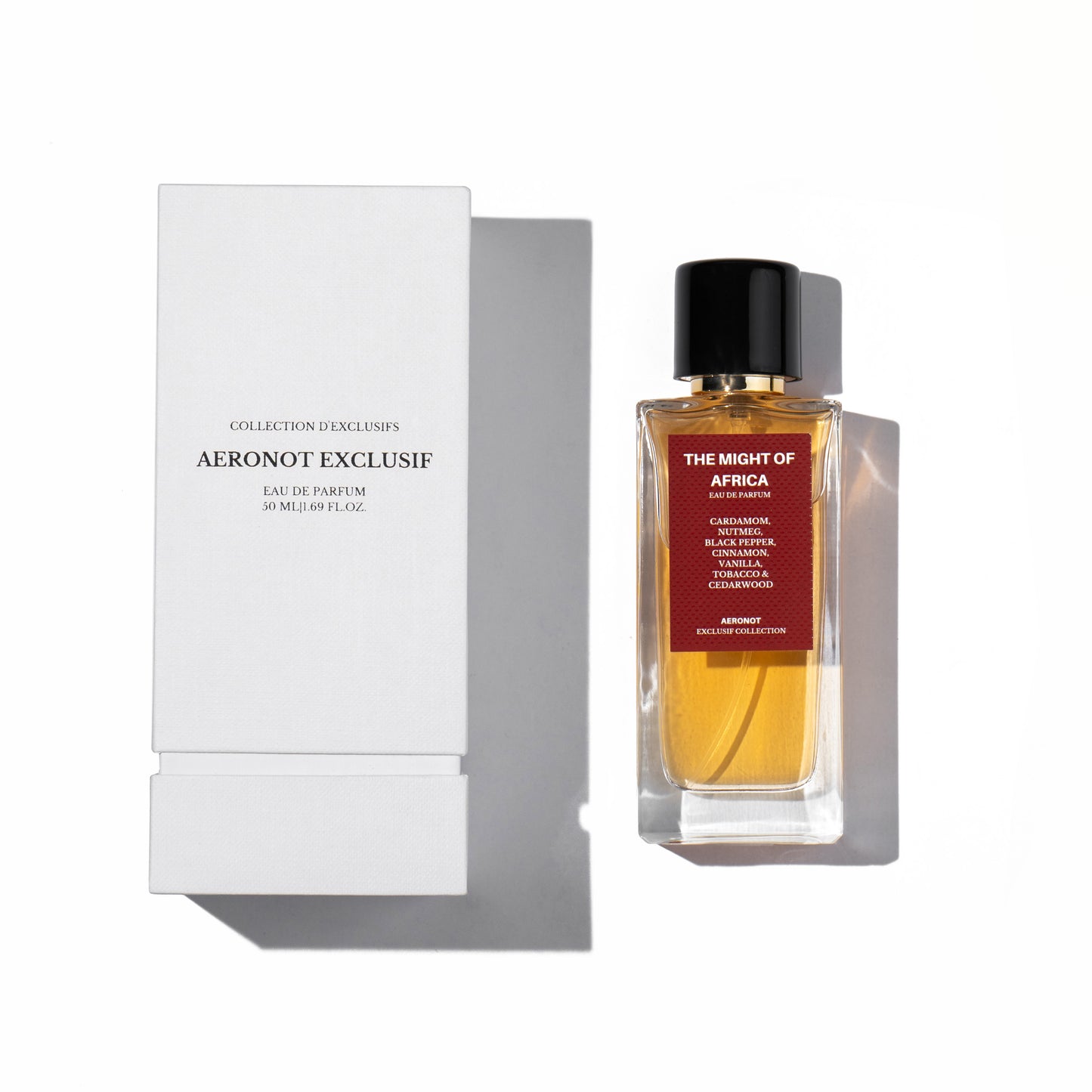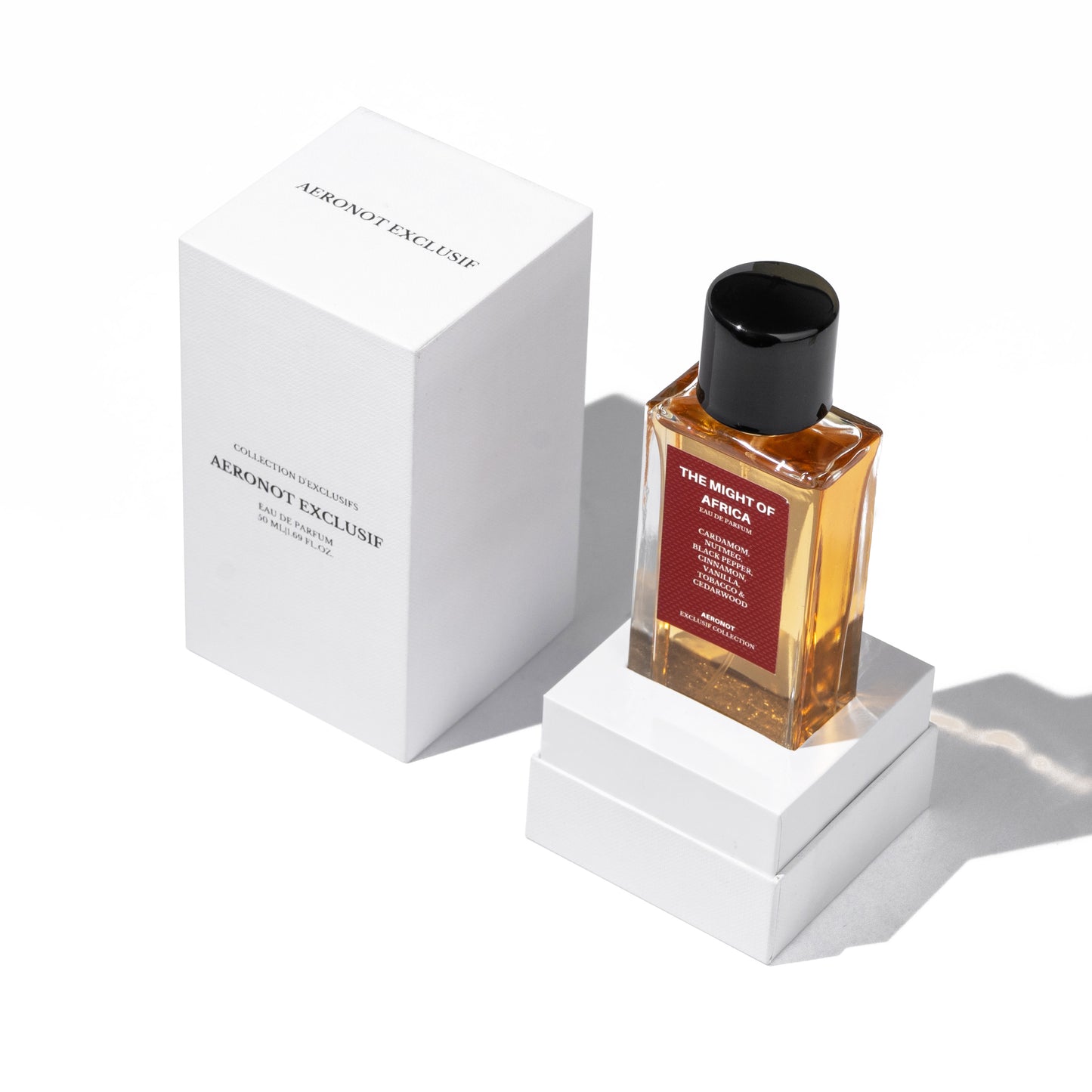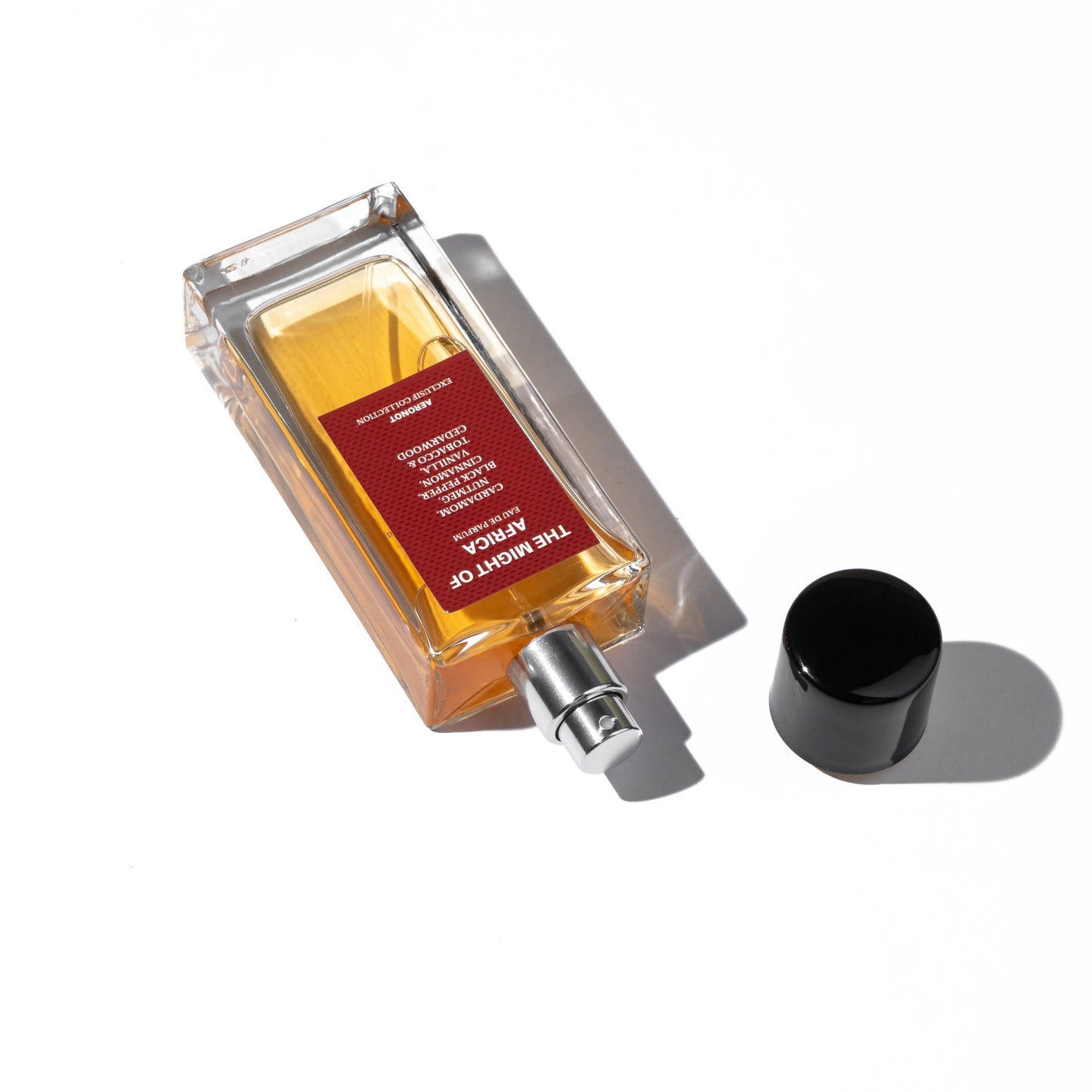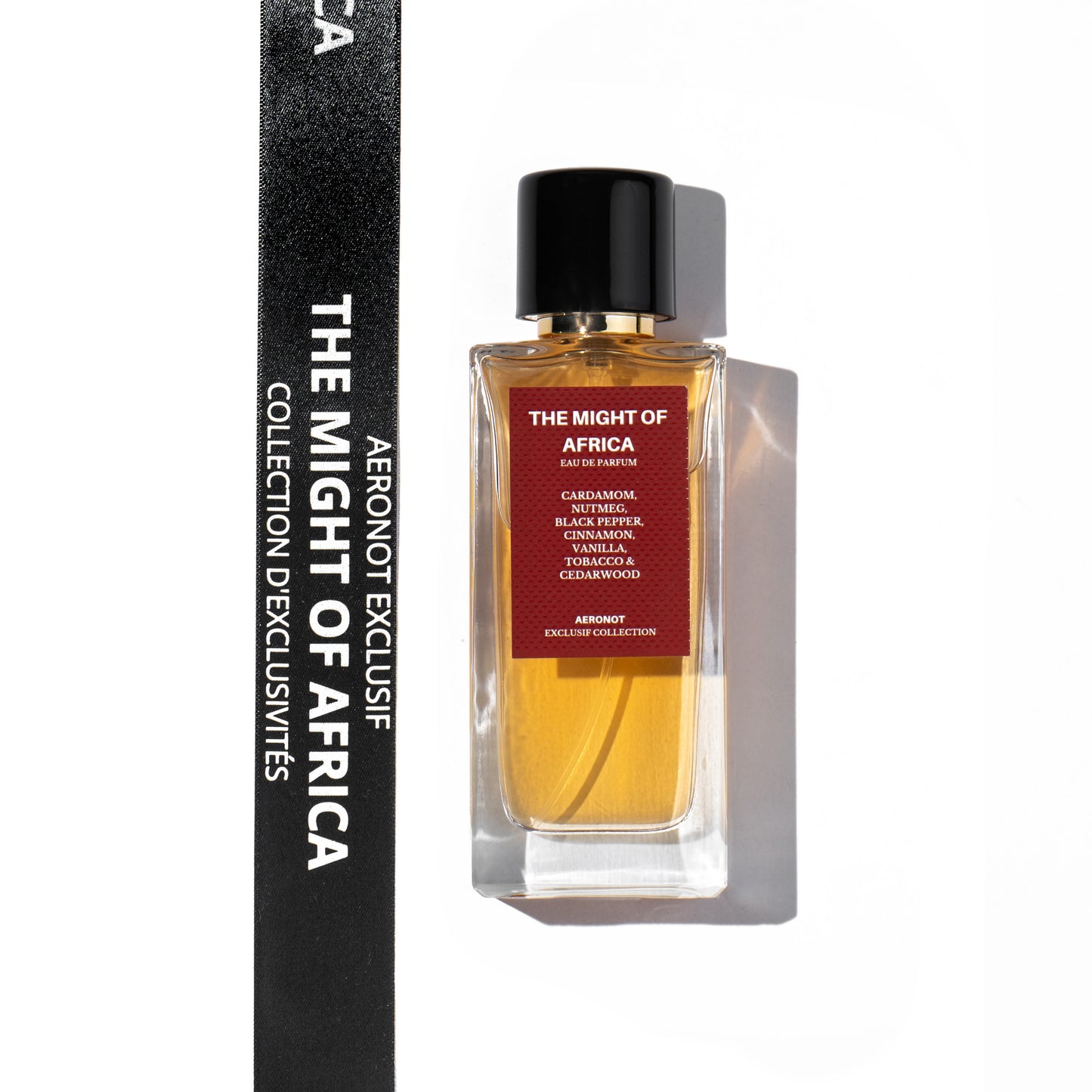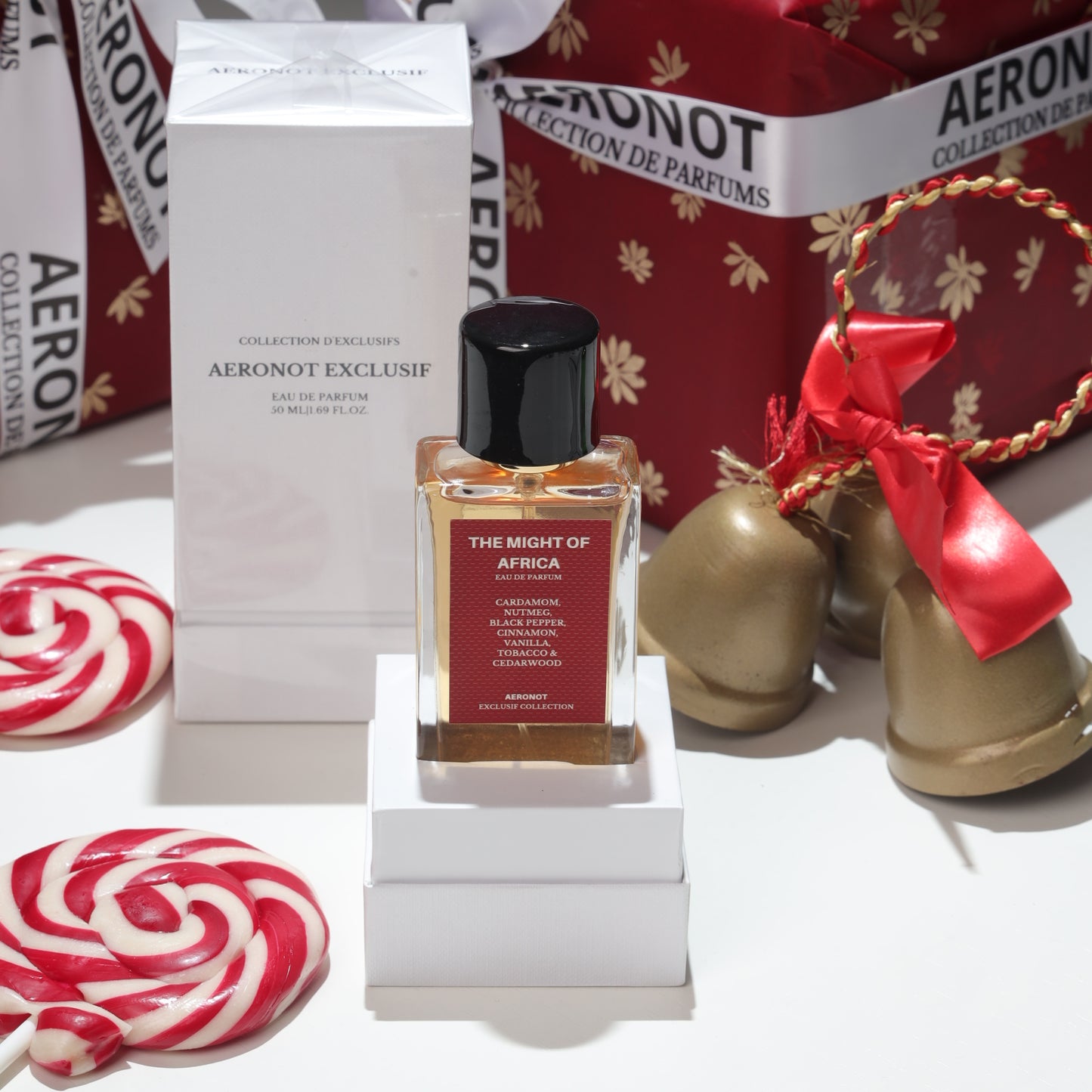 A FRAGRANCE WHICH EXUDES UTTERMOST LUXURY, TO BE WORN FOR SPECIAL EVENING OCCASIONS STRICTLY. A DARK, RUGGED & SMOOTH  BLEND WHICH DESERVES ITS PLACE WITHIN YOUR PRIVATE COLLECTION.
THE MIGHT OF AFRICA
EAU DE PARFUM
Rich and fabulous
I am a fan of this perfume.pefect balance of spice in it.
Plz get it back soon waiting for it eagerly
These lads clearly aren't messing around, they've made my new winter signature!
Who would have thought a brand new homegrown fragrance niche brand would make my dream fragrance? I read the notes and had to give this a shot. Thank you for selling 16ml decants for a reasonable price because it totally makes it worth the risk. This is a stunner. With the current trend of overly sweet fragrances taking over the market, I can't thank Aeronot enough for making this beauty. It is powerful, unique, mildly sweet and in my opinion quite masculine. As for the performance, it projects moderately for a few hours and lasts for 7-8 hours in total which is quite respectable. Incredibly well done!
Just received my bottle of fragrance today. It was a blind buy but it mesmerised me from the opening. I absolutely love it! It smells very niche and luxurious. I'm glad to have this in my collection.
Kudos to Aeronot for creating masterpieces like The Might Of Africa.